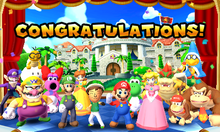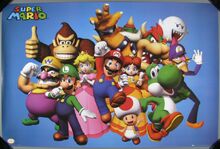 One of my favorite pages is the Peach and Daisy Photobucket with pictures of both Peach and Daisy, some with other characters including Mario, Luigi, and Rosalina.
My favorite pages
I am joining the We Are Daisy Wiki because I want to support Daisy so that she will appear in more games and Super Mario Games and not just spin-offs. Another of my favorite pages is the Peach and Daisy Google Plus Page filled with pictures and speeches too. I support Daisy and her friends.
I also enjoy the site with Princess Daisy pictures in the Daisy9Forever category. They are great pictures.
I also enjoy pictures of Princess Daisy doing sports, racing karts, and hanging out with her best friends, especially in Mario and Sonic games.
All in all, I want to help Princess Daisy have a brighter future and be in more Super Mario games and main games as well as being Sarasaland back.