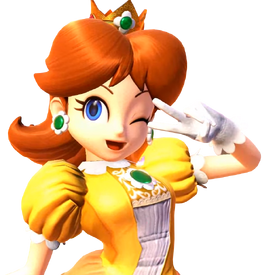 Hey there! I'm a big Daisy fan, and I would like to see her appear in more games. Not only because I like her, but also because it makes sense. She's a pretty important character. She and Luigi are a couple, so why doesn't she appear in Luigi games? She also appears in almost every spin-off, so why not in a platformer? And we haven't seen an adventure in Sarasaland, an interesting kingdom, for a long time. Daisy is an interesting and important character and it's time she appears outside of the sports/kart/party games.
If you want to talk in private, you can contanct me on my email: 64bennyb@gmail.com
Community content is available under
CC-BY-SA
unless otherwise noted.